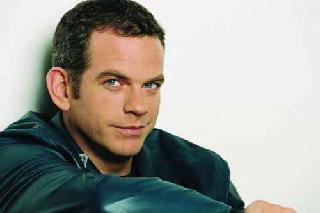 I wanted to make a site with just the lyrics and other musings about Garou. So, here we are. Take a look at the lyrics in French and English, as well as Reviews and other news and information.

Let me know your thoughts and feelings!

gitaninva148@hotmail.com

Thanks!
Laura

P.S - The English and French lyrics were used from the web page Eternal Child . Please visit this web site for a lot of interesting things on Garou.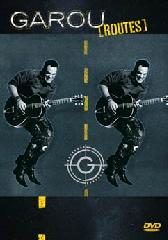 This one is still amazing, but it seemed at times to be a little hurried. But, I still like it. :)

The first DVD -
My favorite of them both is this one -- Live a' Bercy - was an amazing first look at Garou. I found him to be passionate, fun, charming, powerful and so many other wonderful things that I cannot even begin to express. I watch this still at least once or twice a week. :) Sometimes, even on my lunch break here at work. Thank Dell for the DVD player on the laptop!! :)



Reviens -- The reason for this being my favorite -- There is not one single song on this ENTIRE CD that I dont like. I can put this CD in my laptop on repeat all day at work and not get tired of it or bored.

Top 5 Favorites on this CD --

1. Une Dernière Fois Encore -- talk about sensual...this man knows how to do it and do it right! :)
2. Hemingway -- I can rock out to this.. :)
3. Le Sucre et le Sel -- Awesome!
4. Ne Me Parlez Plus d'Elle
5. Quand Passe la Passion

Here is the full track list:
1. Passe Ta Route
2. Et Si on Dormait
3. Hemingway
4. L'Aveu
5. Reviens (Où Te Caches-Tu?)
6. Pour l'Amour d'Une Femme
7. Pendant Que Mes Cheveux Poussent
8. Les Filles
9. Le Sucre et le Sel
10. Quand Passe la Passion
11. Coeur de la Terre
12. Prière Indienne
13. Tout Cet Amour Là
14. Ne Me Parlez Plus d'Elle
15. Ton Premier Regard
16. Une Dernière Fois Encore


Seul avec Garou... while I will keep my feelings on the title to myself "AHEM" - This was awesome. Of course being as that I am an American and have never gotten to see him live... This and the DVD's are as close as I have... "You can leave your hat on" and the "Medley R&B" are fantastic. God what I wouldnt give to see him do those live...... Ahhh... some day... perhaps... :)



Seul -- with it came my favorite song (probably EVER) - "Que l'amour est Violent". After hearing this whole CD, I truly fell in love with his voice and amazing ability to relay every single emotion and feeling through music. Here is the track listing:

1. Gitan
2. Que l'Amour Est Violent
3. Demande au Soleil
4. Seul
5. Sous le Vent - duet with Celine Dion
6. Je N'Attendais Que Vous
7. Criminel
8. Calme Plat
9. Plaisir de Ton Corps
10. Moitié du Ciel
11. Lis Dans Mes Yeux
12. Jusqu'a Me Perdre
13. Gambler
14. Adieu

My other favorites from this CD are "Jusqu'a me Perdre", "Demande au Soleil", and "Au Plaisir de ton Corps".



Notre Dame de Paris -- Probably one of the BEST musicals EVER! Not just because Garou was in it, but because of the music, story line, actors and the chemistry between them all. Just amazing!
Gipsy,
Child I dreamed
To live as a gipsy does
I could see black sand beaches
Where wild horses ran
And I drew in my exercice books
The secrets pathes Of Spanish mountains
Gipsy,
When after I learned my first guitar chord
On the road I went without luggage
Dreaming about another landscapes
Where I followed people of the trip
In their caravans
At the gipsy's violon sound
Live my life as a gipsy does
Having music in my blood
And for love having just a single woman to be crazy about
Live my life as a gipsy does
Live my life in the way I want
Having freedom for flag
My credo " neither fear God nor man"
Gipsy
I'm one of them
For now and ever
For my lifetime long
My guitars come from America
And my landscape big white spaces
Where I go alone in my caravan
In eternal exileIn the jungle of towns
Live my life as a gipsy does
Having music in my blood
And for love having just a single woman to be crazy about
Live my life as a gipsy does
Live my life in the way I want
Having freedom for flag
My credo " neither fear God nor man"
Laï, laï, laï, laï, laï,
Live my life as a gipsy does
Live my life in the way I want
Having freedom for flag
My credo " neither fear God nor man"
Laï, laï, laï, laï, laï,
Live my life as a gipsy does
Gitan
Gitan
Je rêvais enfant
De vivre libre comme un gitan
Je voyais des plages
De sable noir
Où couraient des chevaux sauvages
Et je dessinais dans mes cahiers
Les sentiers secrets
Des montagnes d'Espagne
Gitan
Quand plus tard
J'apprenais mes premiers accords de guitare
Sur les routes je partais sans bagages
En rêvant
D'autres paysages
Où je suivais les gens du voyage
Dans leurs caravanes
Au fil des violons tziganes
Vivre ma vie comme un gitan
Avoir la musique dans le sang
Et pour l'amour n'avoir dans la peau
Qu'une seule femme à la fois
Vivre ma vie comme un gitan
Vivre ma vie comme je l'entends
Avoir la liberté pour drapeau" Sans foi ni loi" pour credo
GitanJe le suis et le resterai
Le temps de mon vivant
Mes guitares sont d'Amérique
Et mes paysages
De grands espaces blancs
Où je roule seul dans ma caravane
En éternel exil
Dans la jungle des villes
Vivre ma vie comme un gitan
Avoir la musique dans le sang
Et pour l'amour n'avoir dans la peau
Qu'une seule femme à la fois
Vivre ma vie comme un gitan
Vivre ma vie comme je l'entends
Avoir la liberté pour drapeau" Sans foi ni loi" pour credo
Laï, Laï, Laï, Laï, ...
Vivre ma vie comme un gitan
Gagner ma vie de l'air du temps
Avoir la liberté pour drapeau" Sans foi ni loi" pour credo
Laï, Laï, Laï, Laï, ...
Vivre ma vie comme un gitan
I want you again
I want you more than ever
With the pleasure of your body
I will know how much you love me
You hurt me
You deceived me
You broke me down
And you want to come back to me
I forgave you
I forgot
I hoped
But why do I lie to myself
No no no no
Dead,
If in your body
Love is dead
Don't tell me you still in love
North,
I've lost the North
Changing port
To part aside
No no no no
if in your body love is dead
Don't tell me you still in love
I would not be content
Neither of your pity nor of your tenderness
I need your arms, of your animal-like caresses
You deceived me
You left me
You treated me as if I were a stranger
I felt depressed
Senseless
I abandoned
I was waiting for you no more
Dead,
If in your body Love is dead
Don't tell me you still in love
North,
I've lost the North
Changing port
To part aside
I've got a broken heart
To see you leave another time
I loved you so much
But love cannot die twice
Dead,
If in your body Love is dead
Don't tell me you still in love
North,
I've lost the North
Changing port
To part aside
No no no no
if in your body love is dead
Don't tell me you still in love